SEBI Regulation Compliance – We provide consultation services to the following entities :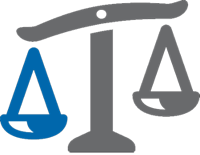 Intermediaries
Venture Capital Funds
Merchant Bankers
Registrar to an Issue
Portfolio Managers
Individual Clients – We provide Authorised Representation service to the Clients upon whom SEBI has imposed allegations for violation of the provisions of SEBI (Prohibition of Fraudulent and Unfair Trade Practices Relating to Securities Markets) Regulations, SEBI (Stock Brokers and Sub Brokers) Regulations and therefore, liable for monetary penalty.
Others – We provide Representation service for attending SEBI hearings on behalf of
Stock Exchange
Primary listing of securities at CSE, BSE, NSE, DSE ETC.
Listing of further issued securities at CSE, BSE, NSE, DSE ETC.
Annual, Quarterly & Regulatory Stock Exchange Compliances.
Delisting of securities.
Quarterly & Annual Compliance
Regulatory Compliance
Compliances for other issues
Bonus Issue listing
Right Issue listing
Preferential Issue listing
Issue on merger
Depository Services :

Apply for master creation
Apply for corporate action for further issue

Services for delisting of securities