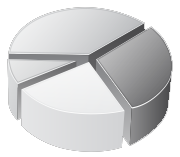 The complexity of transactions in today's world demands innovative tax solutions, which focuses on creating efficient tax structures keeping in mind both the short term and the medium term objectives.
We provide Tax & Regulatory Advisory Services with respect to both Direct Taxes and Indirect Taxes.
These services include issues pertaining to Practical and Proactive Tax Planning, Entry & Exit Strategies, Business Re-organisations, International Taxation, Transfer Pricing, Inbound and Outbound Structuring, Business Models, Cross-border Financing and Treasury Solutions, Credit Management and Planning, Tax Planning for companies operating in different international jurisdictions, Tax Efficient Holding Company Locations, Controlled Foreign Companies Tax Planning, Income Tax Treaties, Profit Repatriation, Loss Utilization, Regional Tax Issues, Managing Intellectual Property and Intangible Assets, Specific transactions Planning, Advisory services relating to Special purpose entities such as SEZ, EOU, STPI, and Client representation before authorities.
These services include issues pertaining to Service Tax, Customs and Excise Duties, Value Added Tax (VAT), Tax Efficient Supply Chain and Shared Services.
We have been functioning in the field of Service Tax for quite some time by way of Client representation before authorities and regular compliance for the Clients, and are looking forward to also expand ourselves in other fields.